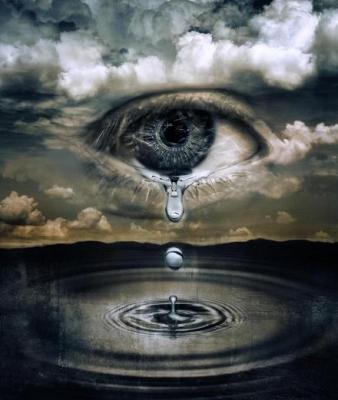 Hey, your signs are making God cry.
We've all seen the nutty mobs who want to kill folks for insulting their nuttiness. If they are half as crazy as the signs they tote around, it's no wonder there's an expendable supply of suicide bombers. One crazy blows up and another picks up the "kill more" sign and stomps around in the circle of outrage. When you see a scene like this one: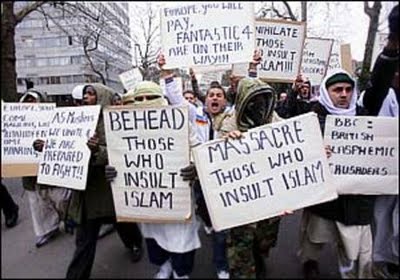 It's easy to shake our heads at 'them' – to ask "Where are all those peace loving believers who say that the crazy few are giving them a bad name?" But of course, we have our own home grown crazies who are just as dangerously insane. Except, being in a culture where they must repress everything, it's possibly a bit less predictable when one of these whack-jobs will open fire in an office building after getting fired for some bigoted comment or another.
Nothing cuter than a couple innocent girls in their "GotHatesFags.com" t-shirts! Another interesting lesson from these signs is that not only does God apparently hate fags, but he also hates fag enablers. Any guess on how prevalent evolution denial is among the god-hates-fags mob? I wonder if you could find one person on the face of the planet that would say, "Well, yeah, of course evolution is true. But God also hates fags." Alas, given the menagerie of insanity around the globe, I'm sure maybe there's one or two – but could you find the person? It's probably easier to find someone with Klinefelter's syndrome (a female has XX and a male has XY while one with this condition has XXY and clearly cannot avoid being hated by God, as s/he cannot avoid a problematic sexual existence.)
And check out this gal (Is that a little stick-pecker on the bent over stick guy?)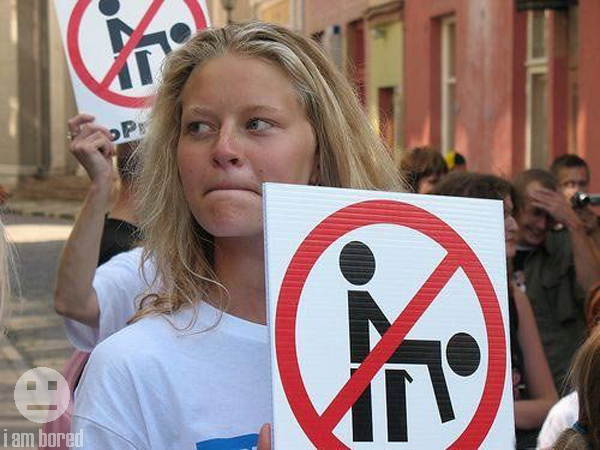 She seems to be thinking something to the effect of "Thank goodness this is only about gays, because I like it up the butt."
Now lets move on to a whole new level of craziness. Tennessee crazies.  Let's start with the fans of the ACLU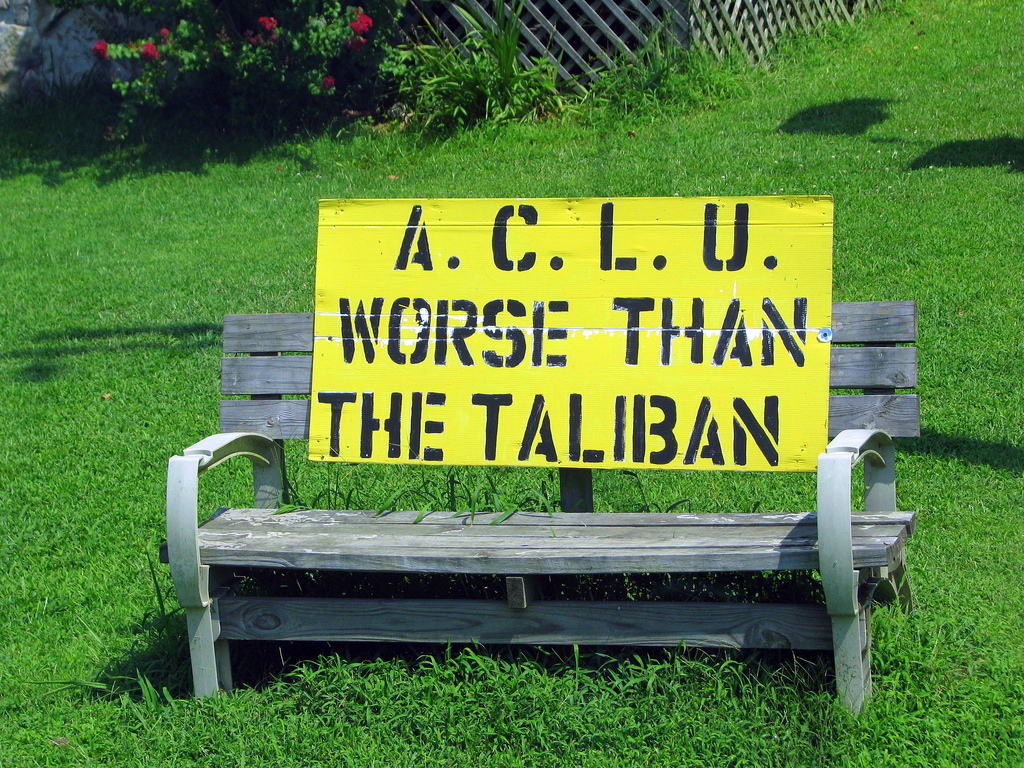 Worse than the Taliban? Really? I guess from the perspective of this God fearing Christian there's a sort of perverse truth to the claim. While the Taliban makes even the wackiest Christian appear comparatively palatable, the ACLU is a constant thorn in the side of the theocrats. One supposes that there is a kind of tyranny-envy that such over-the-edge Christians suffer when looking at the Taliban, a kind of right-idea-but-wrong-religion dream. 
And then there's the Obama-haters.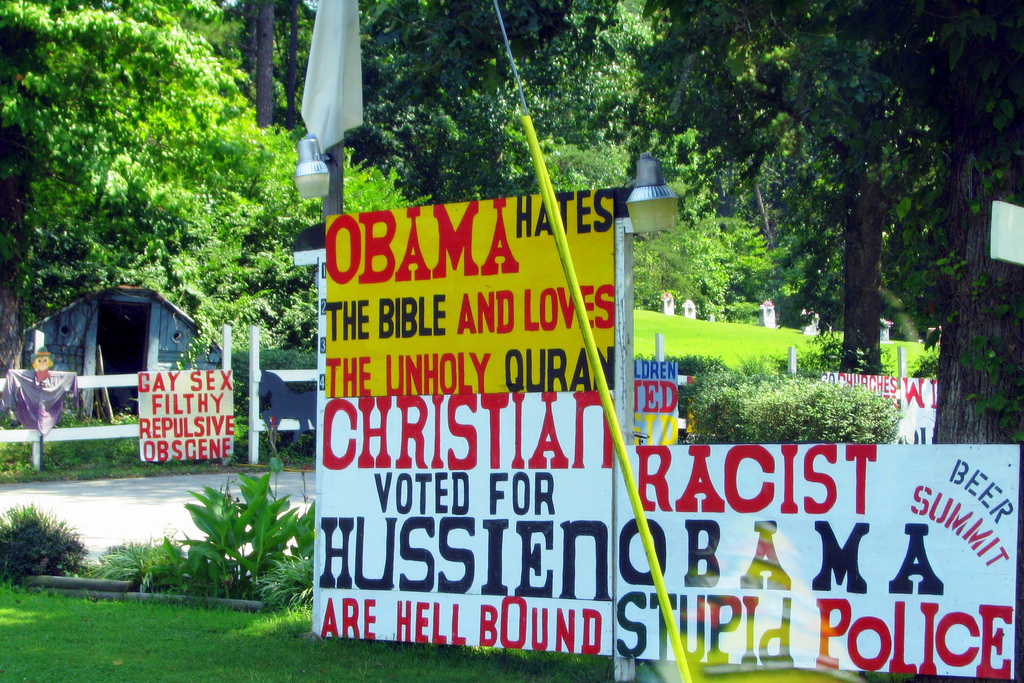 Well, I was on the fence, but this sound reasoning has won me over.  I like the seemingly random insult to the local police. There's no shortage of crazy sign makers-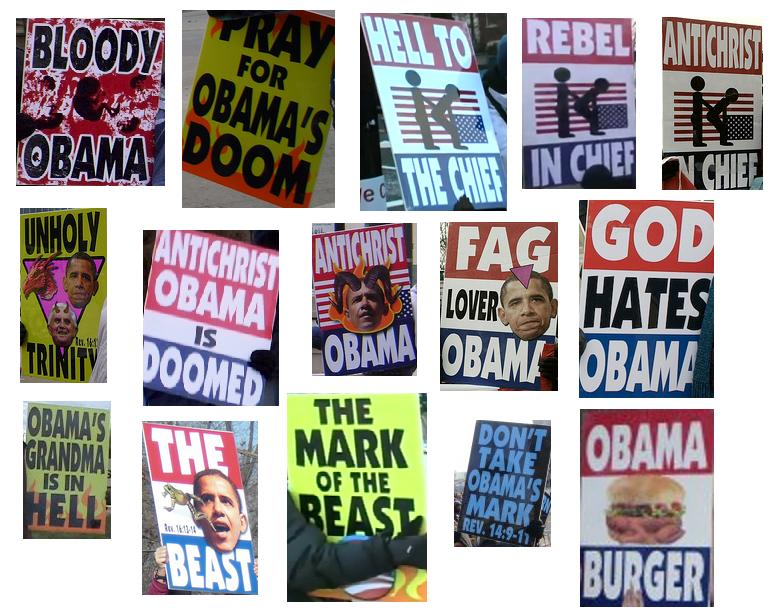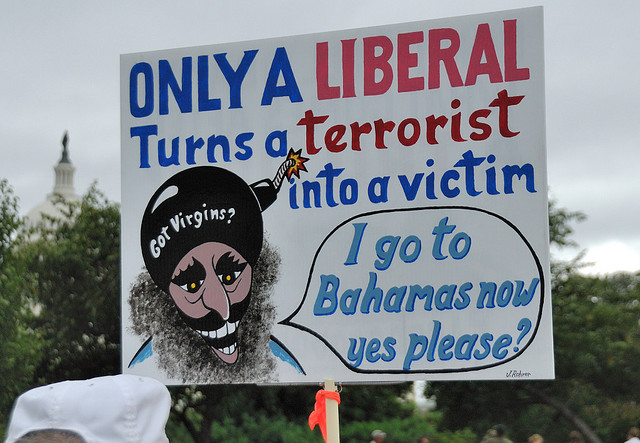 You had me at 'got virgins?'… And "Obama's Grandma is in Hell" – now that's classic. Remember that article from a few months back about what it's like to be a bat? To hell with that – what's it like to be the guy who is making the sign "Obama's Grandma is in Hell?" Who tramples on dead Grandmas? Jeese. Even with the 7 billion people on the planet – I'm thinking there actually may not be one who would say "Yeah evolution is true. And of course Obama's Grandma is in hell."  Another little amusing thing to wonder – How many of those who held one of the above signs (with that outraged look in their eyes) would claim that the Bible is pretty darn important to them? Not proof of anything, but a very interesting correlation.
At least there were a couple of poets in the throng…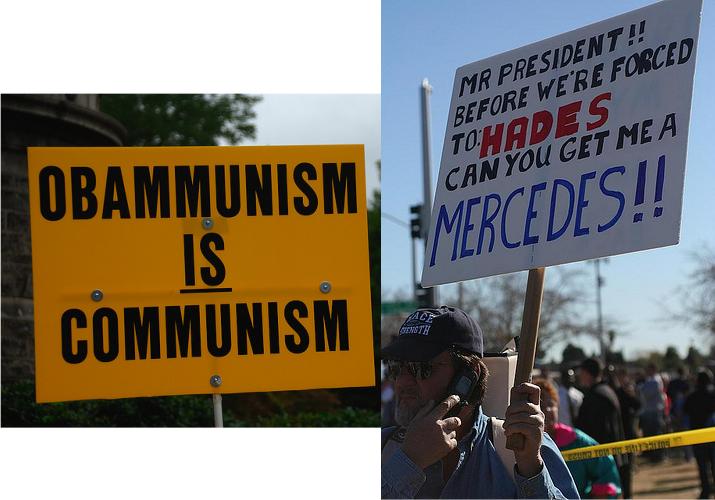 Hades/Mercedes? – I think the cell phone you're holding might have given you one of those brain tumors that makes you think you are more clever than you actually are.  And of course the cheap shot sucker-punch: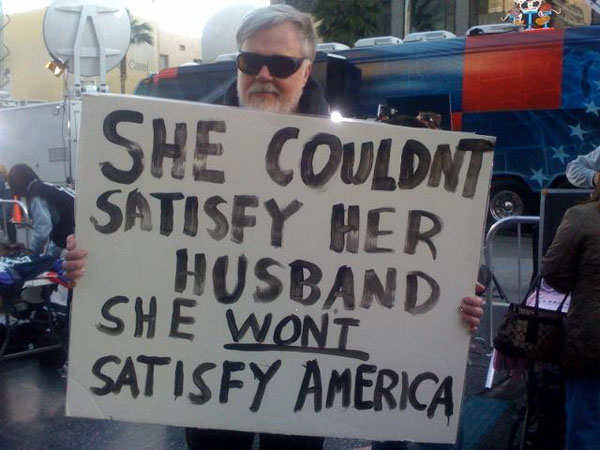 The only sane reaction to any of this nonsense is the perfectly expressive facepalm! (Plus one spontaneous combustion.)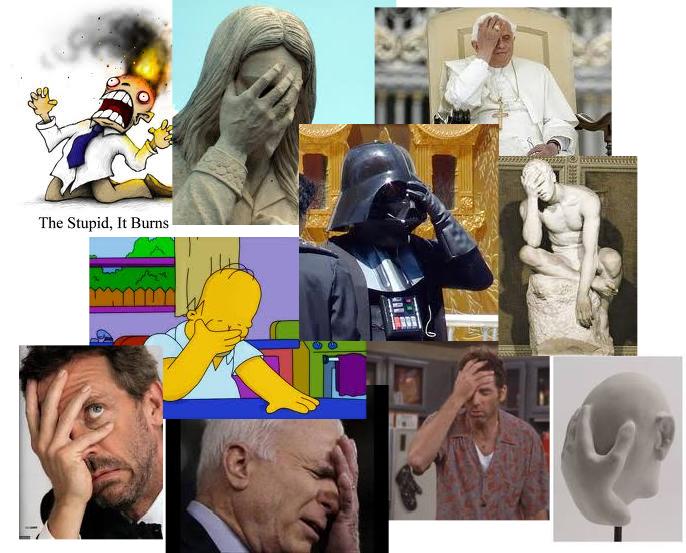 Thankfully, amongst the stupid mobs and the scraps of lunacy they leave behind on their ridiculous signs – I did manage to find one inspiring message of hope…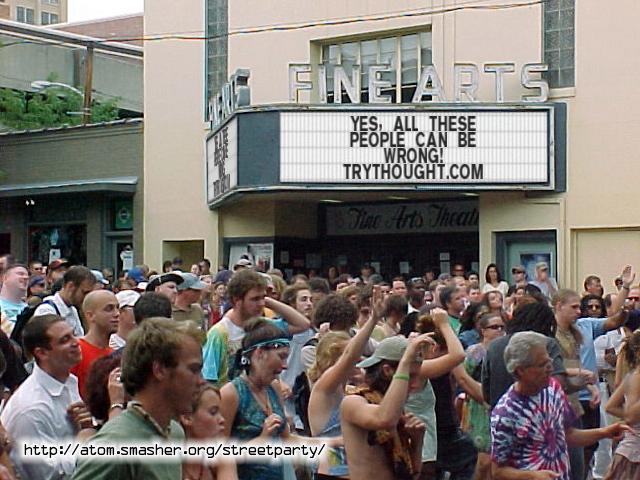 jk